Family overview
Light

Italic

Regular

Italic

Bold

Italic

Mono
Light

Raiders of the Lost Ark 1981 by Steven Spielberg with Harrison Ford, Karen Allen, Paul Freeman

Light Italic

Sen to Chihiro no Kamikakushi 2001 by Hayao Miyazaki with Rumi Hiiragi, Miyu Irino, Mari Natsuki

Regular

Cidade de Deus 2002 by Fernando Meirelles & Kátia Lund with Alexandre Rodrigues, Matheus Nachtergaele, Leandro Firmino

Regular Italic

Lord of the Rings 2001 by Peter Jackson with Elijah Wood, Ian McKellen, Orlando Bloom

Bold

The Dark Knight 2008 by Christopher Nolan with Christian Bale, Heath Ledger, Aaron Eckhart

Bold Italic

Terminator 1984 by James Cameron with Arnold Schwarzenegger, Linda Hamilton, Michael Biehn

Mono

Metropolis 1927 by Fritz Lang with Brigitte Helm, Alfred Abel, Gustav Fröhlich
Typeface information
GT Cinetype is based on a design engineered for a cinema subtitling machine. By using a laser to erase the color layer of the film, very small and brilliantly white letters appear. The laser can only move in straight lines, so the typeface contains no curves.
Typeface features
OpenType features enable smart typography. You can use these features in most Desktop applications, on the web, and in your mobile apps. Each typeface contains different features. Below are the most important features included in GT Cinetype's fonts:
CASE
Case sensitive forms
(ROBOCOP)
Typeface Minisite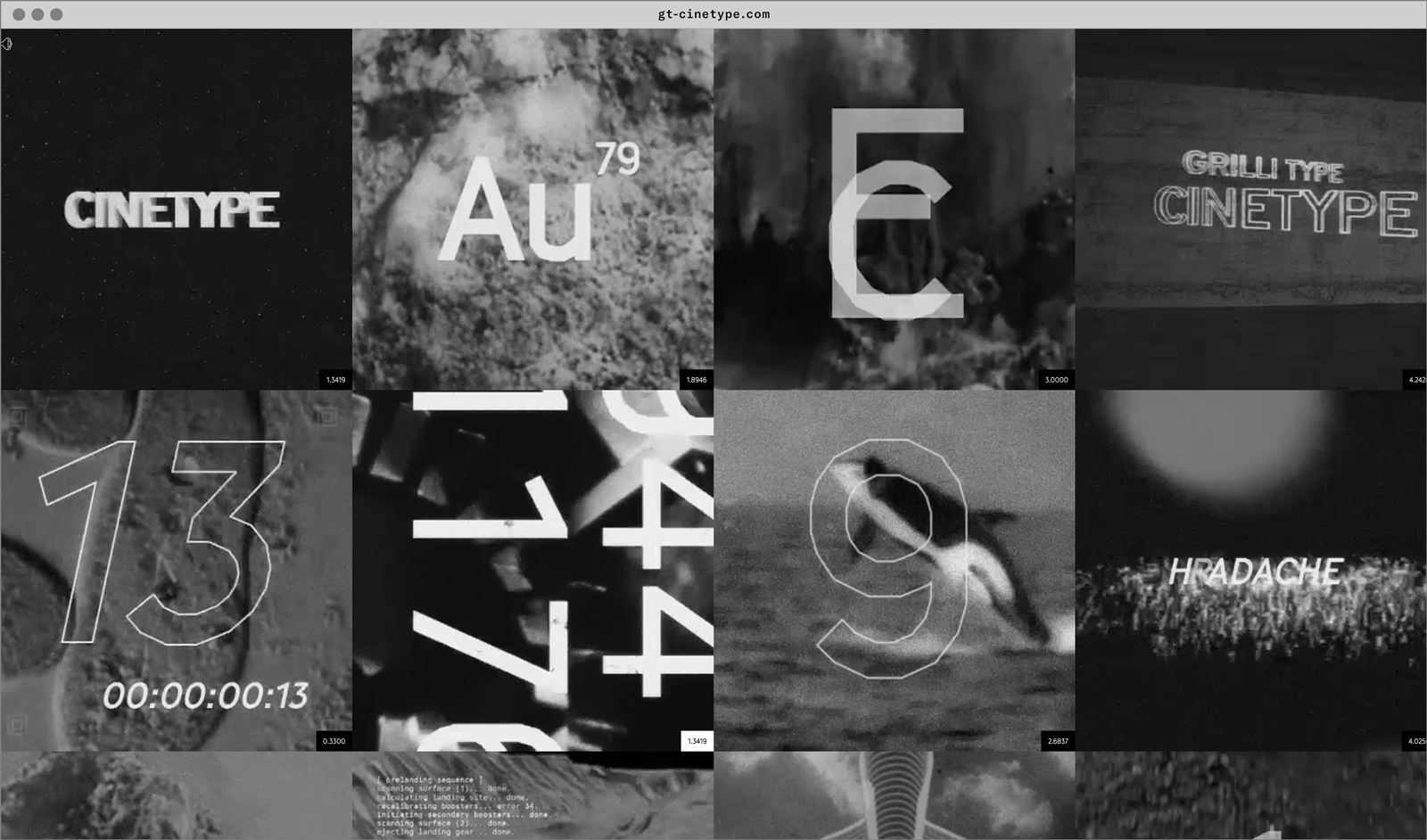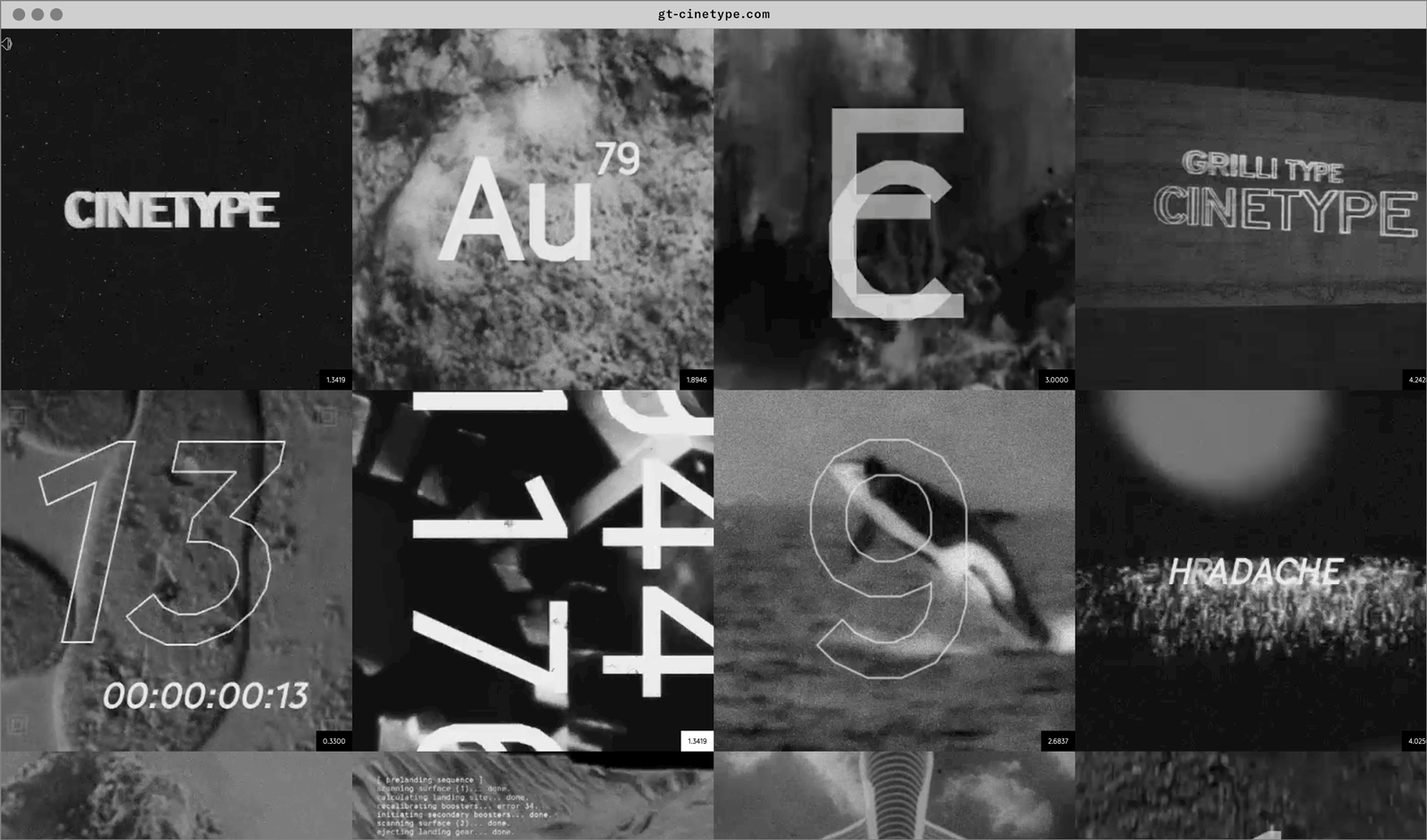 Visit the GT Cinetype minisite to discover more about the typeface family's history and design concept.