Family overview
GT Maru
Light

Oblique

Regular

Oblique

Medium

Oblique

Bold

Oblique

Black

Oblique
Mono
Light

Oblique

Regular

Oblique

Medium

Oblique

Bold

Oblique

Black

Oblique
Emoji
Color
Black and White
Light

Shibuya is famous for its scramble crossing, called Shibuya Crossing

Light Oblique

The southern half of Shinjuku Station

Regular

Curry sauce is served on top of cooked rice to make curry rice

Regular Oblique

Takoyaki or "octopus balls" is a ball-shaped Japanese snack made of a wheat flour-based batter and cooked in a special molded pan

Medium

However, the first cinematic blockbuster of the postwar era was Gojira

Medium Oblique

Hassaku orange is Japanese citrus hybrid similar to an orange in color but with the size of a grapefruit

Bold

However, the best quality ramen is usually only available in specialist ramen-ya restaurants

Bold Oblique

The cultivar was developed by an agricultural experiment station run by the Kanagawa Prefecture.

Black

Thick sushi roll with colorful fillings

Black Oblique

A number of citrus fruits are grown in or strongly associated with Japan
Typeface information
GT Maru is an ode to rounded English characters found on signage across Japan. The typeface is the result of this design exploration into roundness — or maru — in the Latin alphabet. It combines the warmth and flow of sign painting with the mechanical quality of engraved letters.
Typeface features
OpenType features enable smart typography. You can use these features in most Desktop applications, on the web, and in your mobile apps. Each typeface contains different features. Below are the most important features included in GT Maru's fonts:
Typeface Minisite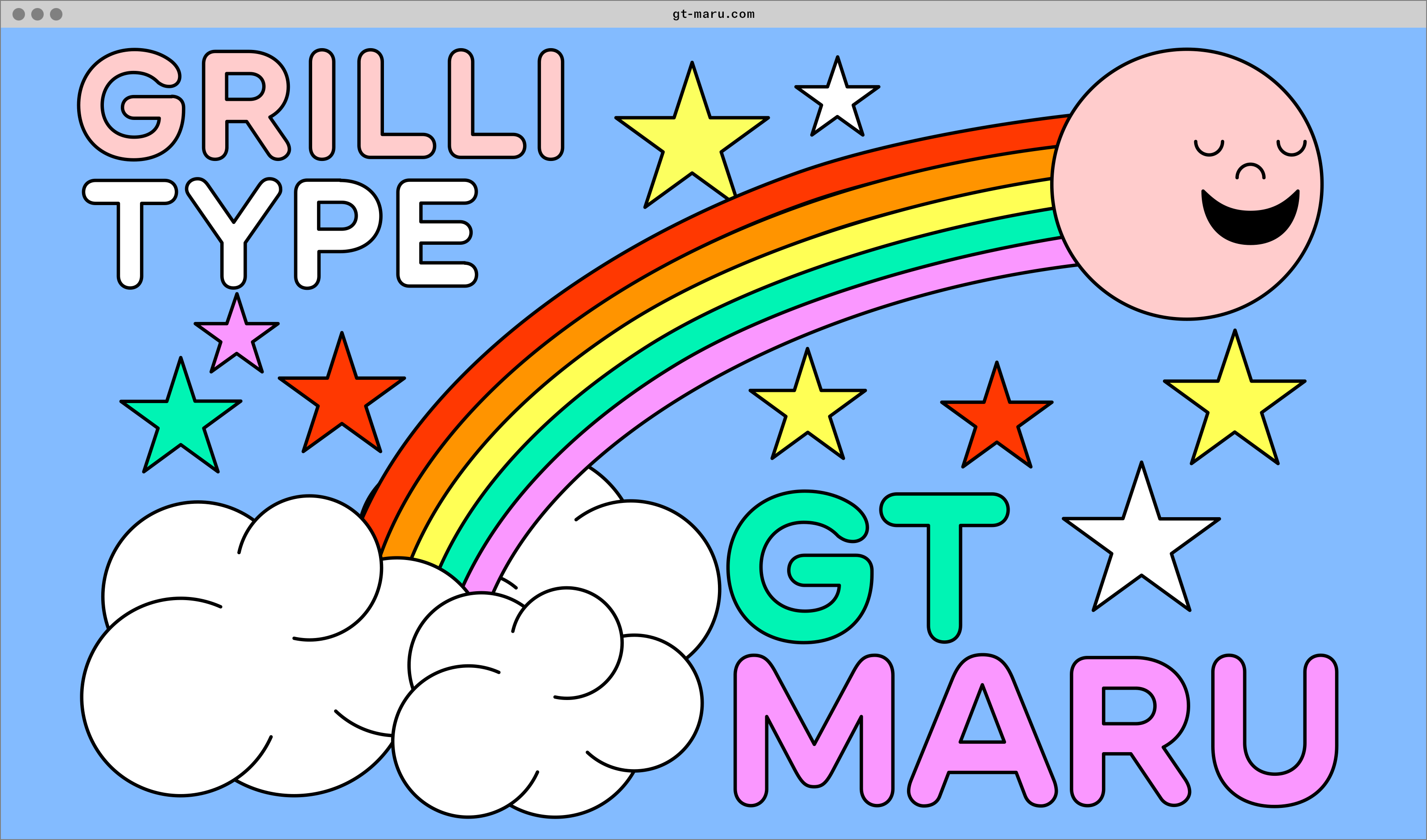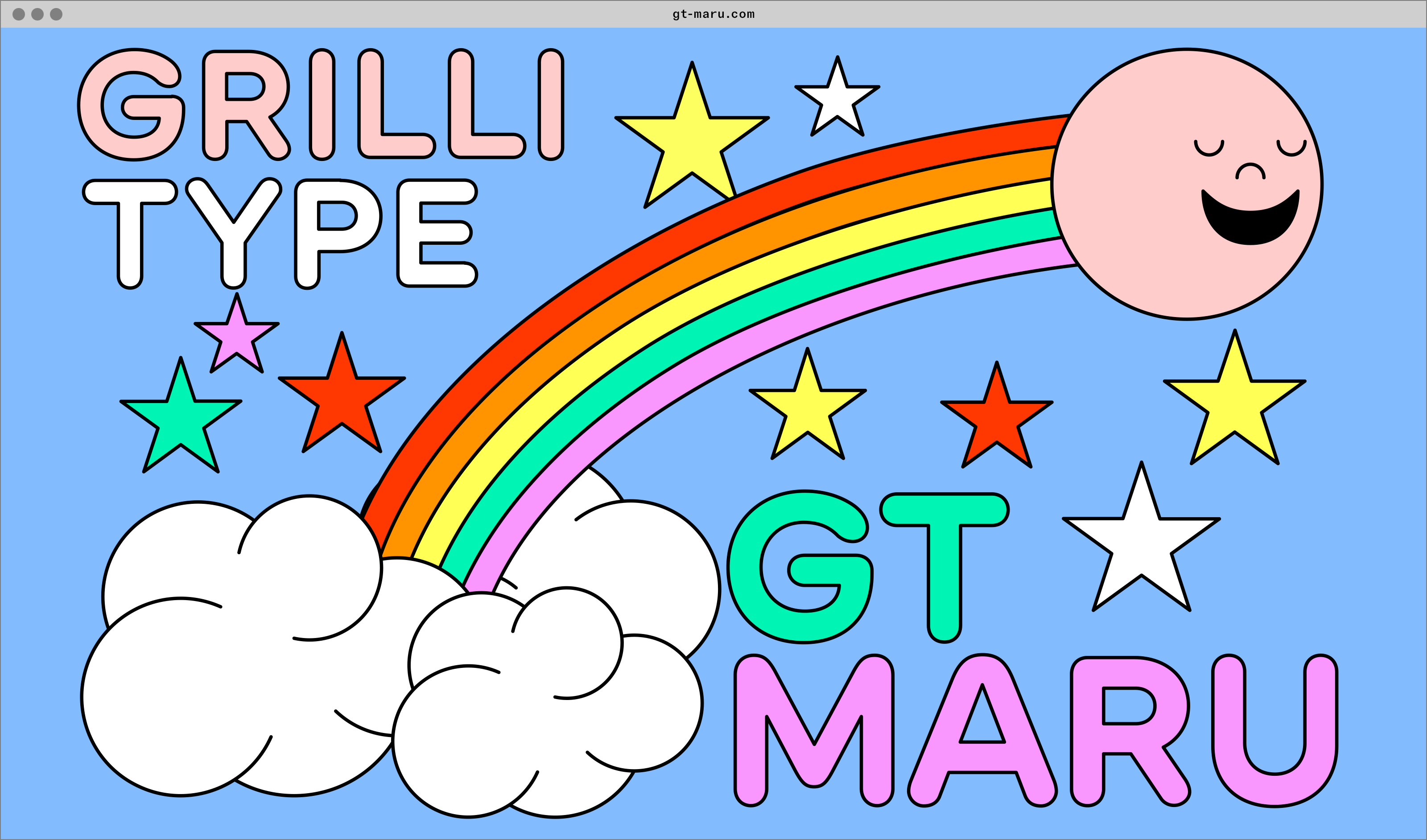 Visit the GT Maru minisite to discover more about the typeface family's history and design concept.