Family overview
Standard
Light

Italic

Text

Italic

Regular

Italic

Medium

Italic

Bold

Italic

Black

Italic
Mono
Light

Italic

Text

Italic

Regular

Italic

Medium

Italic

Bold

Italic

Black

Italic
Extended
Light

Italic

Text

Italic

Regular

Italic

Medium

Italic

Bold

Italic

Black

Italic
Standard Light

Standard Light Italic

Трошкина в группу бывших подельников Доцента: глуповатых, но в общем славных растяп, которым не повезло в жизни.

Standard Text

Nếu coi toàn bộ nền kinh tế là một cơ thể sống, trong đó hệ thống giao thông là các huyết mạch thì vận chuyển hàng hóa là quá trình đưa các chất dinh dưỡng đến nuôi các tế bào của cơ thể sống đó.

Standard Text Italic

United Parcel Service, Inc., Sandy Springs, Georgia, US, Founded 1907 by James E. Casey

Standard Regular

Turned away from it all like a blind man

Standard Regular Italic

in 1933, and a second one in 1935, primarily for transport between European countries. American containers at this

Standard Medium

YRC Worldwide, Overland Park, Kansas, USA, Founded 1929 by G.C. "Cleve" Harrell, A.J. Harrell

Standard Medium Italic

Trong mỗi phương thức lại có thể chia nhỏ thành các hình thức khác nhau.

Standard Bold

Βουλκανισμός ονομάζεται η χημική επεξεργασία του ακατέργαστου καουτσούκ με θείο.

Standard Bold Italic

In November 1932, the first container terminal in the world was opened by the Pennsylvania Rail Road

Standard Black

Economy Storage File Boxes With LID S-4153 Letter/Legal 15 x 12 x 10" $.95

Standard Black Italic

YRC Worldwide, Overland Park, Kansas, USA, Founded 1929 by G.C. "Cleve" Harrell, A.J. Harrell
Typeface information
GT Pressura is inspired by metal type printing history as well as engineered letters stamped onto shipping boxes. It uses the visual gesture of ink spreading under pressure as a stylistic device, offering an alternative to more spindly typefaces of the digital age.
Typeface features
OpenType features enable smart typography. You can use these features in most Desktop applications, on the web, and in your mobile apps. Each typeface contains different features. Below are the most important features included in GT Pressura's fonts:
CASE
Case sensitive forms
¿TE GUSTA?
Typeface Minisite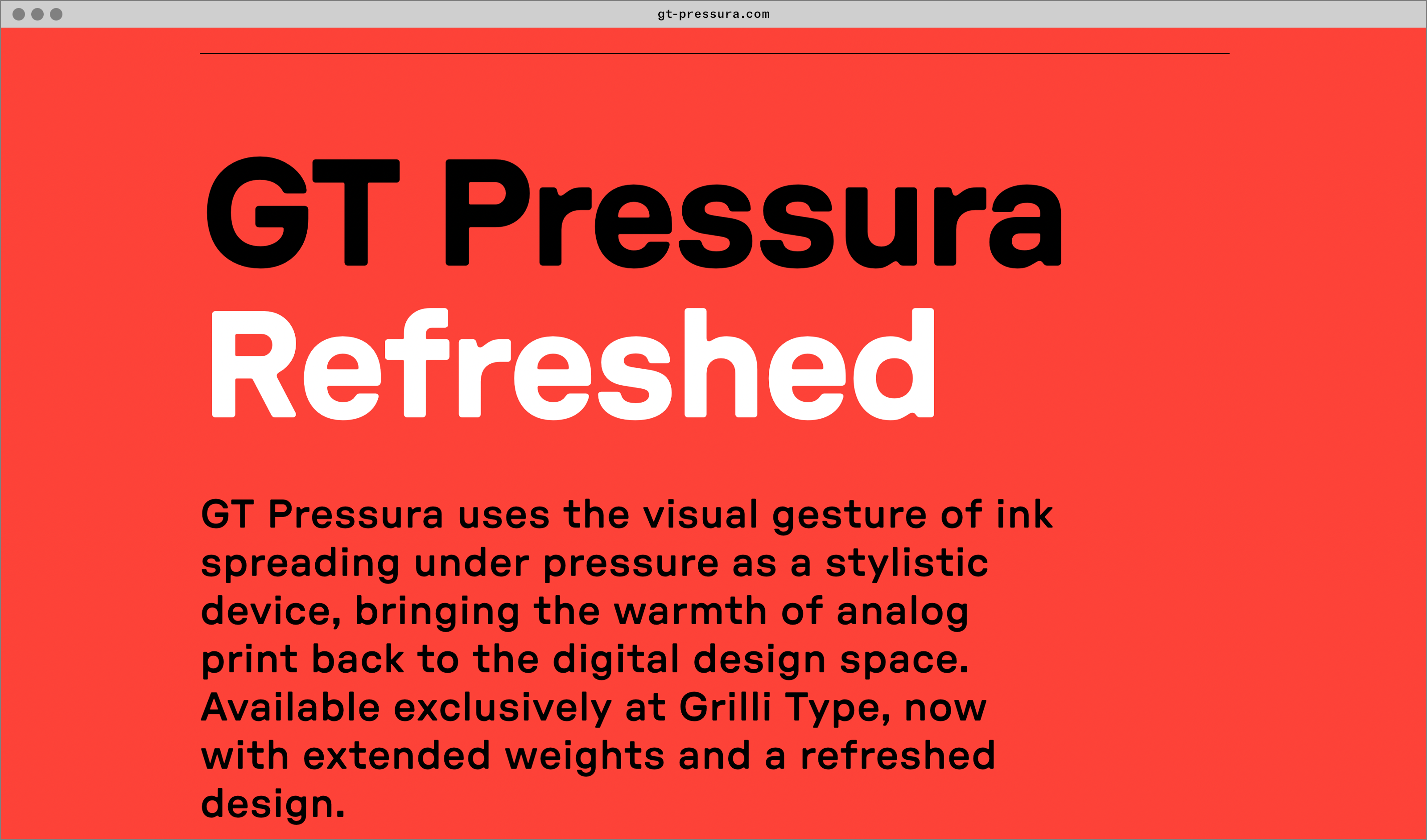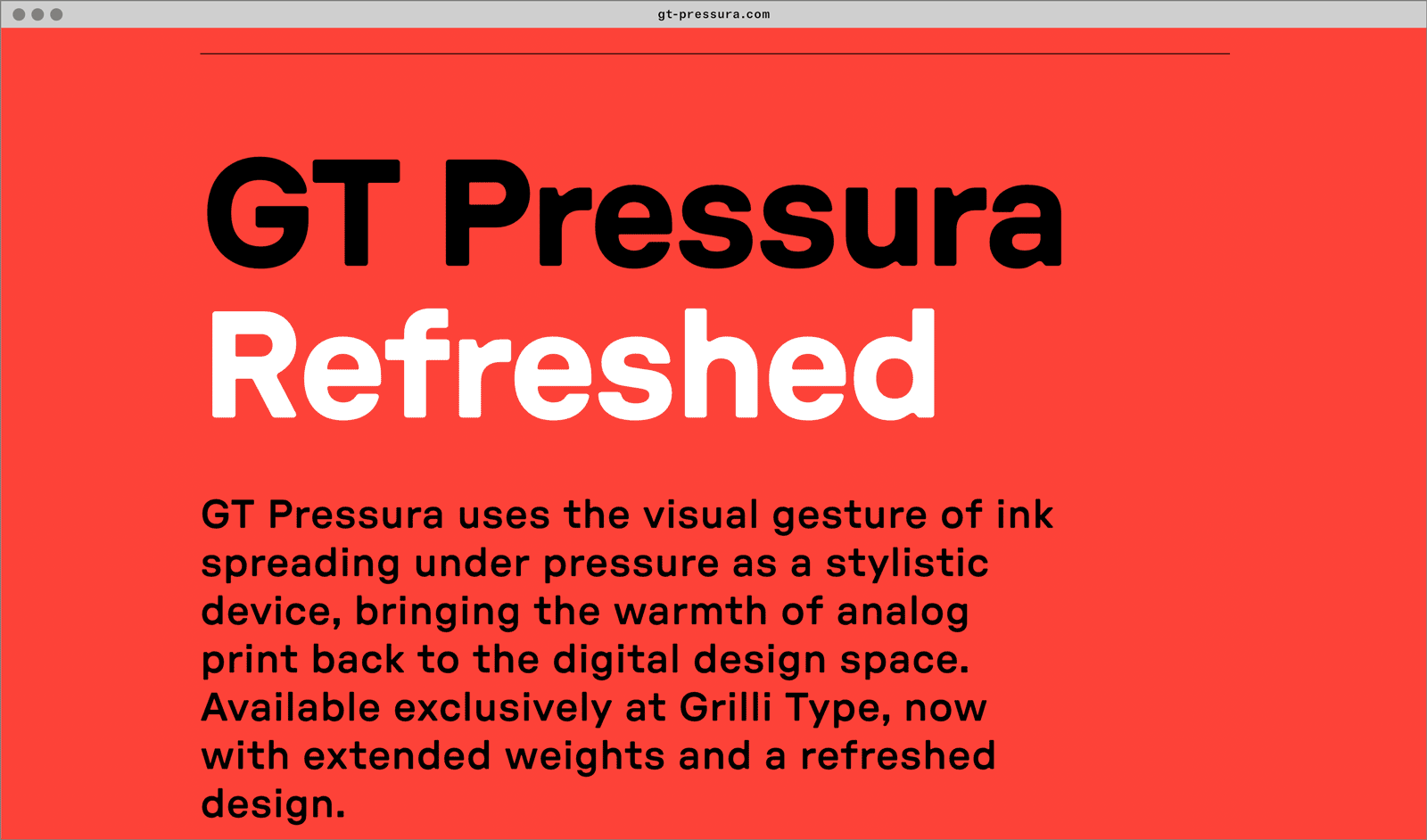 Visit the GT Pressura minisite to discover more about the typeface family's history and design concept.