Family overview
GT Sectra
Book

Italic

Regular

Italic

Medium

Italic

Bold

Italic

Black

Italic
Fine
Book

Italic

Regular

Italic

Medium

Italic

Bold

Italic

Black

Italic
Display
Light

Italic

Regular

Italic

Medium

Italic

Bold

Italic

Super

Italic
Book

Daily Mail: "Greatest Crash in Wall Street's History", 25th October 1929

Book Italic

Der Tages-Anzeiger ist eine überregionale Schweizer Tageszeitung aus Zürich. Er gehört zur Tamedia, hat die höchste Auflage unter den Abonnementszeitungen des Landes.

Regular

New York Times: "Titanic Sinks Four Hours After Hitting Iceberg", 16th April 1912

Regular Italic

Gordon Ramsay sex dwarf eaten by badger

Medium

От 3 януари 1994 г. до 31 декември 2008 г. вестникът се нарича Дневен труд. Той е най-тиражният всекидневник в България.

Medium Italic

Woman in sumo wrestler suit assaults ex-girlfriend who waved at man dressed as Snickers bar

Bold

Evening Standard: "The First Footstep", 21st July 1969

Bold Italic

Die Luzerner Zeitung (LZ) ist eine Schweizer Tageszeitung. Sie erscheint von Montag bis Samstag als Hauptblatt für den Kanton Luzern und in vier Regionalausgaben für die Zentralschweizer Kantone Zug, Uri, Obwalden und Nidwalden.

Black

Rapport is 'n Afrikaanse koerant wat elke Sondag deur Naspers uitgegee word. Die koerant se leuse lui: "Ons praat jou taal".

Black Italic

Dagbladet Politiken er en dansk avis, der udgives af JP/Politikens Hus. Avisen udkommer i 97.820 eksemplarer mandag-lørdag og 120.411 på søndage. Læsertallet er 375.000 på hverdage og 479.000 på søndage.
Typeface information
GT Sectra is a contemporary serif typeface combining the calligraphy of the broad nib pen with the sharpness of the scalpel knive. It was originally designed for use in the long-form journalism magazine "Reportagen" and now expanded to its three subfamilies: GT Sectra, GT Sectra Fine, and GT Sectra Display.
Typeface features
OpenType features enable smart typography. You can use these features in most Desktop applications, on the web, and in your mobile apps. Each typeface contains different features. Below are the most important features included in GT Sectra's fonts:
Typeface Story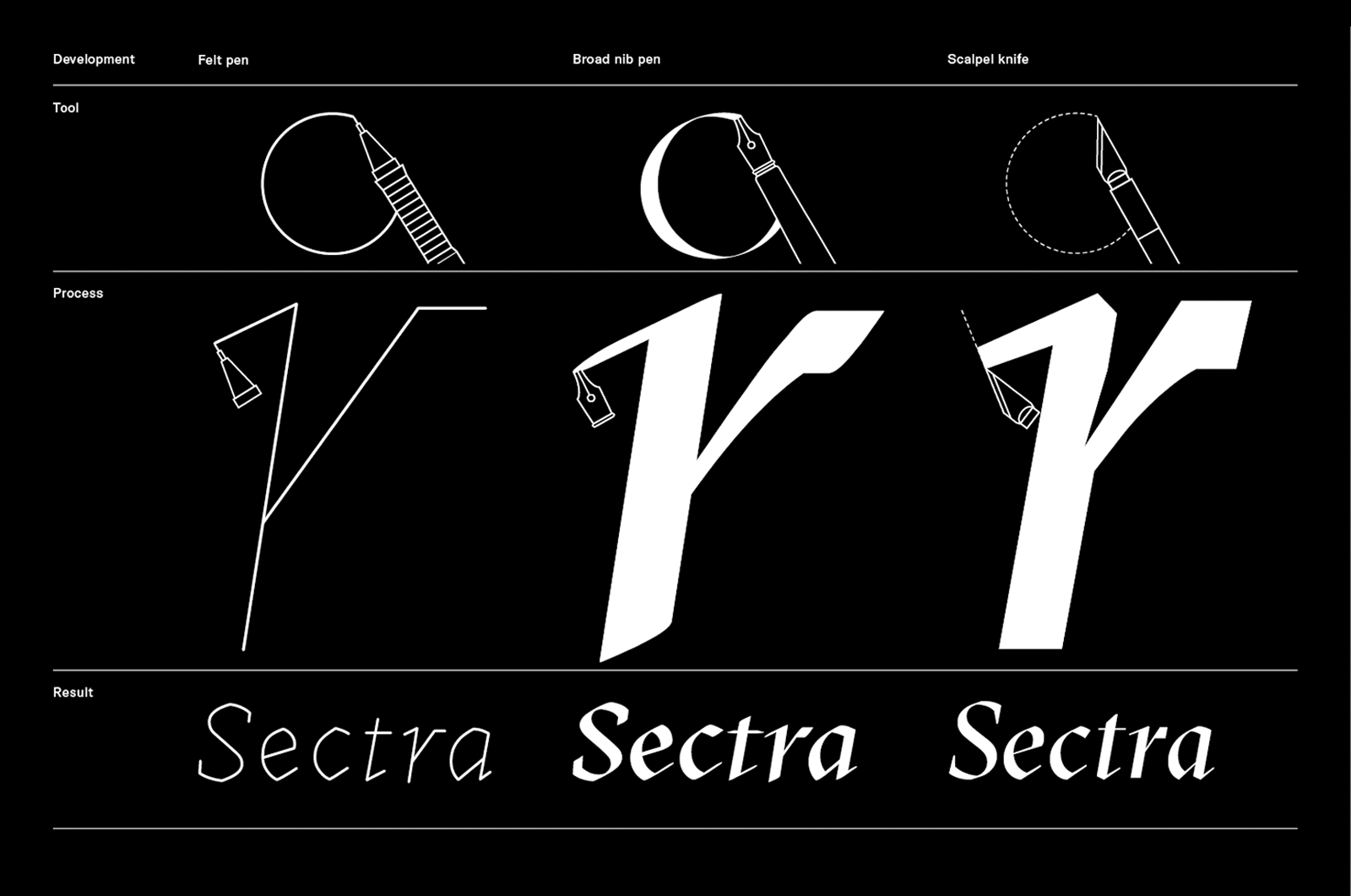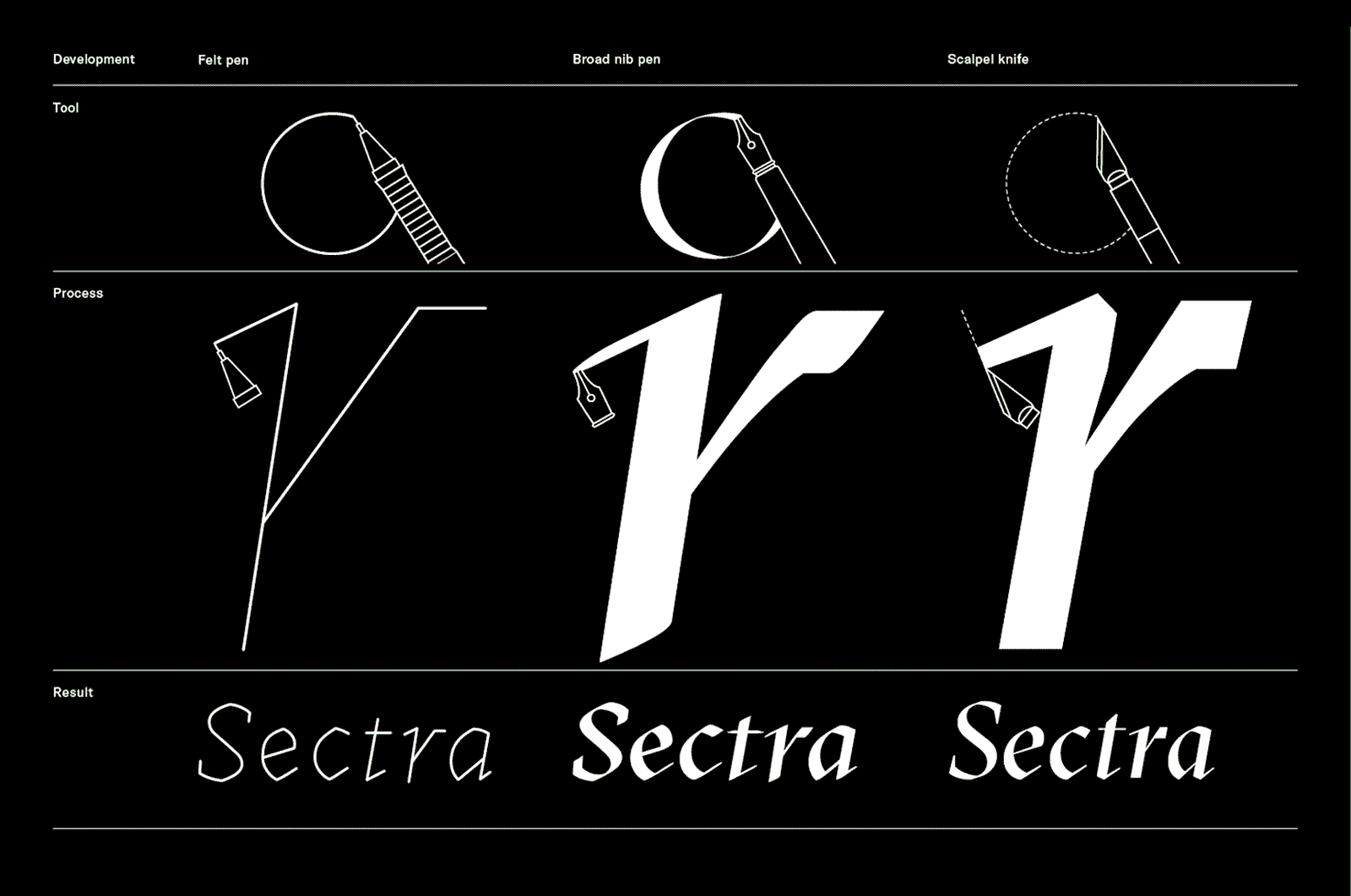 Visit the GT Sectra minisite to discover more about the typeface family's history and design concept.