Family overview
GT Sectra
Book

Italic

Regular

Italic

Medium

Italic

Bold

Italic

Black

Italic
Fine
Book

Italic

Regular

Italic

Medium

Italic

Bold

Italic

Black

Italic
Display
Light

Italic

Regular

Italic

Medium

Italic

Bold

Italic

Super

Italic
Book

Die Süddeutsche Zeitung ist eine deutsche, überregionale Abonnement-Tageszeitung. Sie wird im Süddeutschen Verlag in München verlegt.

Book Italic

Der Blick ist eine deutschsprachige Schweizer Tageszeitung mit einer Auflage von 152'531 verkauften bzw. 157'671 verbreiteten Exemplaren und einer täglichen Reichweite von 663'000 Lesern.

Regular

Αποκάλυψη: Μαζική υποκλοπή εκατομμυρίων τηλεφωνικών κλήσεων

Regular Italic

Die Neue Zürcher Zeitung (NZZ), im Zürcher Dialekt Zürizytig genannt, ist eine Schweizer Tageszeitung und ein Medienunternehmen mit Sitz in Zürich. Als traditionsreiche Zeitung ist sie überregional bekannt, wird zu den Leitmedien im deutschsprachigen Raum gezählt und vertritt gemäss Statuten eine «freisinnig-demokratische Grundhaltung».

Medium

The Times Of India: "We saw the sea coming, we all ran. But God saves little", 28th December 2004

Medium Italic

The Daily News: "Diana Dead", 31st August 1997

Bold

BT (frem til 2012 skrevet B.T.) er en dansk tabloidavis, der udgives af Berlingske Media. B.T. blev grundlagt i 1916 af Henry Hellssen, med den østrig-ungarske avis 'Az Est' som forbillede. Formatet var halvt så stort som fx Berlingske Tidende og let at håndtere.

Bold Italic

Нету тех, кто пишет, как это делали мы! Там один Колесо. Всё. Колесников — это 20 % капитализации «Коммерсанта». Вот завтра уйдет Андрюша из «Коммерсанта», и на 20 процентов «Коммерсантъ» подешевеет. А то и на тридцать.

Black

Οι εφημερίδες συνήθως αποτελούν και επιχειρήσεις, με στόχο το κέρδος.

Black Italic

Die Frankfurter Allgemeine Zeitung (FAZ) ist eine deutsche überregionale Abonnement-Tageszeitung. Sie gehört mehrheitlich (zu 93,7 %) der Fazit-Stiftung und wird von der Frankfurter Allgemeine Zeitung GmbH verlegt.
Typeface information
GT Sectra is a contemporary serif typeface combining the calligraphy of the broad nib pen with the sharpness of the scalpel knive. It was originally designed for use in the long-form journalism magazine "Reportagen" and now expanded to its three subfamilies: GT Sectra, GT Sectra Fine, and GT Sectra Display.
Typeface features
OpenType features enable smart typography. You can use these features in most Desktop applications, on the web, and in your mobile apps. Each typeface contains different features. Below are the most important features included in GT Sectra's fonts:
Typeface Story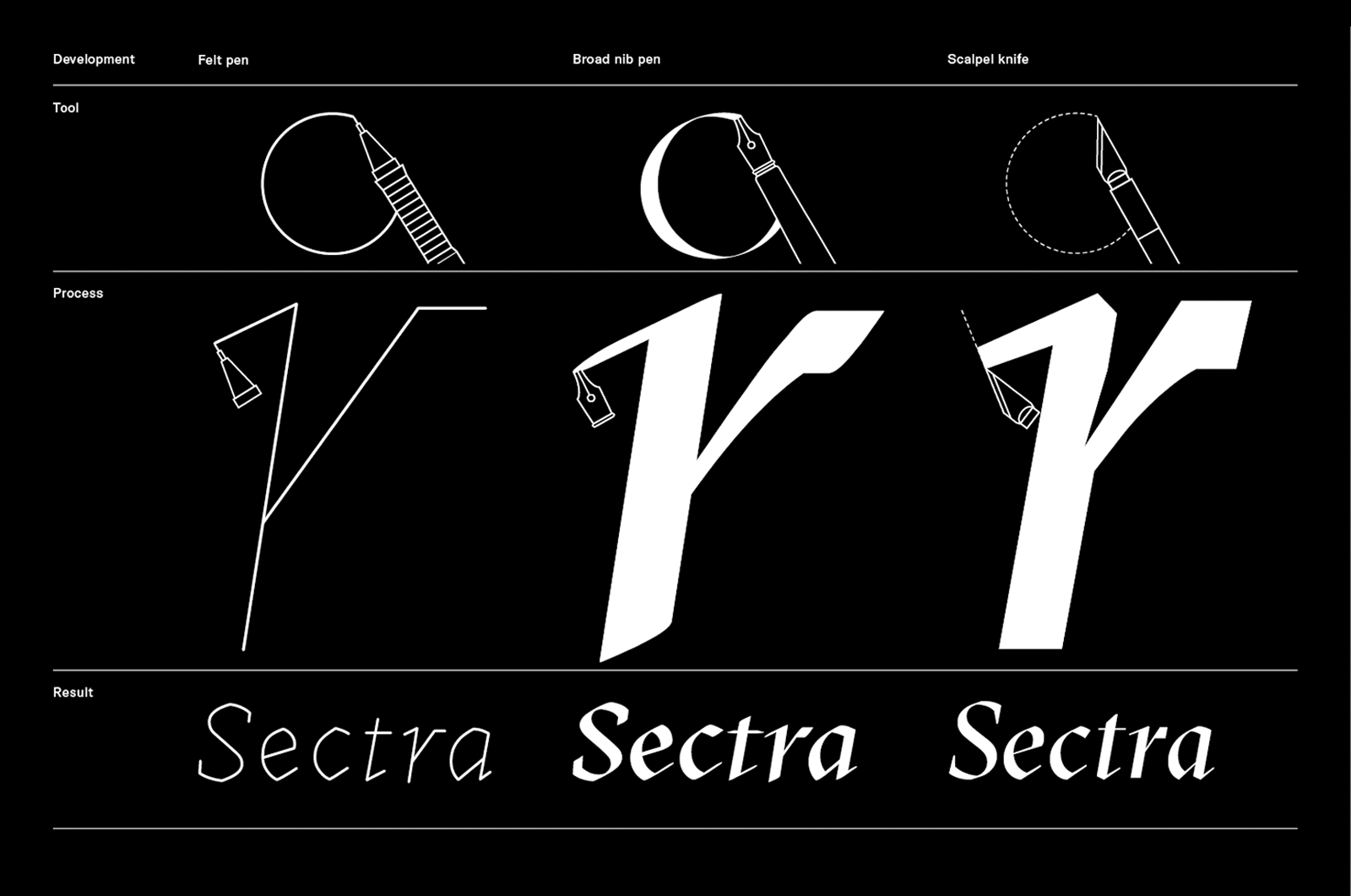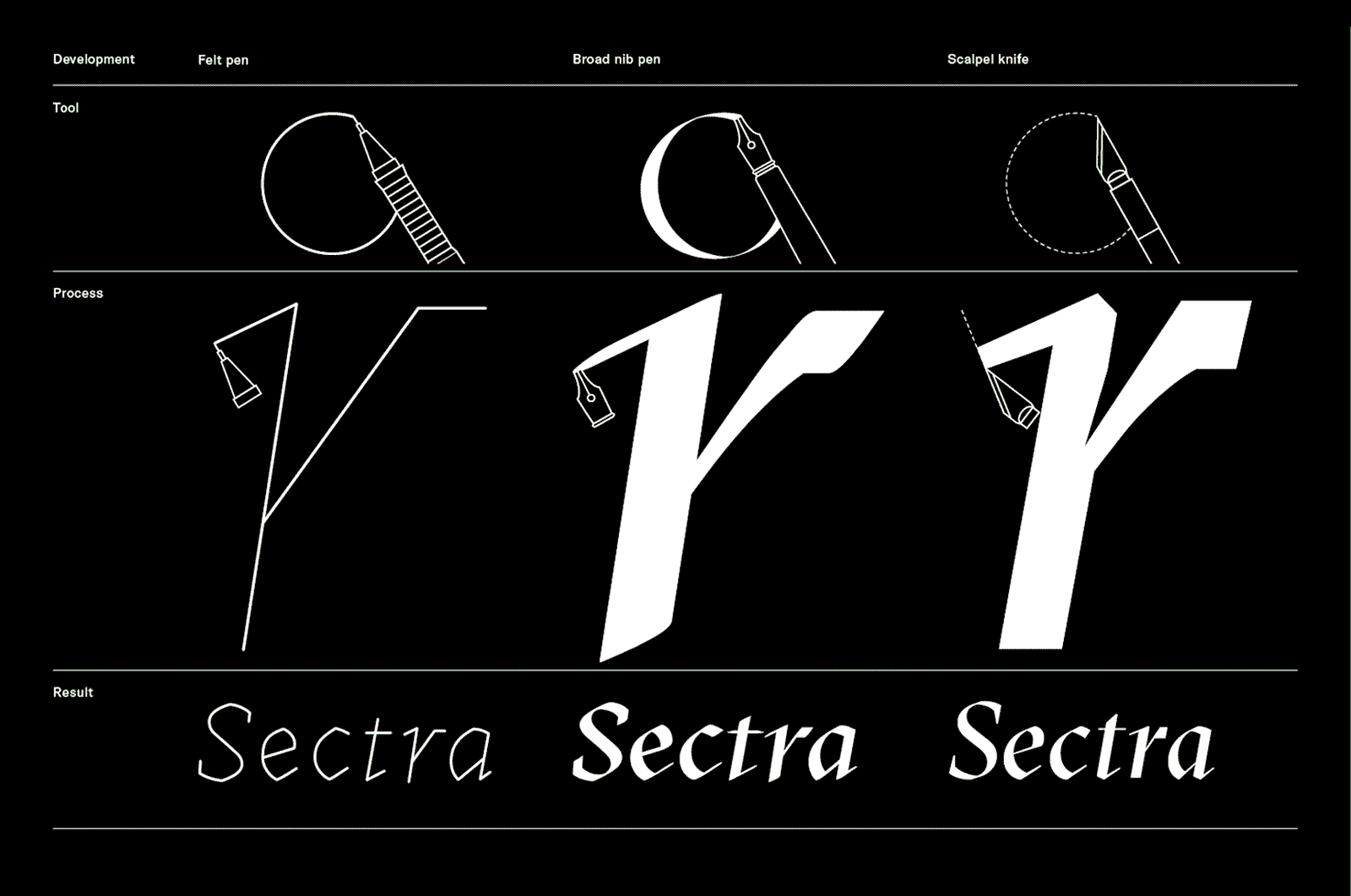 Visit the GT Sectra minisite to discover more about the typeface family's history and design concept.