Family overview
Standard
Thin

Italic

Light

Italic

Regular

Italic

Bold

Italic

Black

Italic

Ultra
Median
Thin

Italic

Light

Italic

Regular

Italic

Bold

Italic

Black

Italic

Ultra
Fine
Thin

Italic

Light

Italic

Regular

Italic

Bold

Italic

Black

Italic

Ultra
Standard Thin

Dualism contrasts with monism, which is the theory that there is only one fundamental kind, category of thing or principle.

Standard Thin Italic

Yao Mi thought hard for aminute, then her flying pen wrote several lines.

Standard Light

LaTurbo Avedon (b. 1988) is an avatar and artist creating work that emphasizes the practice of non-physical identity and authorship.

Standard Light Italic

Cool people are not noisy or boring.

Standard Regular

The complement of the union of two sets is the same as the intersection of their complements.

Standard Regular Italic

We speak in italics, featherlight and ever so faintly.

Standard Bold

The problem with the future is that it turns so quickly into the past.

Standard Bold Italic

The speed, accelerations and decelerations of a skilled calligrapher's movements aim to give "spirit" to the characters, greatly influencing their final shapes.

Standard Black

Certainly the wrapped Arc de Triomphe—light, breathing, glimmering—speaks of anything but war.

Standard Black Italic

Today, this is most commonly done with a pen, or pencil, but throughout history has included many different implements.

Standard Ultra

Senior recitals take place at the Palladium Theater, a historical landmark in downtown St. Petersburg.
Typeface information
GT Ultra dances between the worlds of sans and serifs, fusing calligraphy and construction. The versatile typographic system combines the centuries-old context of serif type with the dynamism of modern sans; challenging its own definition and questioning contemporary typographic expectation.
Typeface features
OpenType features enable smart typography. You can use these features in most Desktop applications, on the web, and in your mobile apps. Each typeface contains different features. Below are the most important features included in GT Ultra's fonts:
Typeface Minisite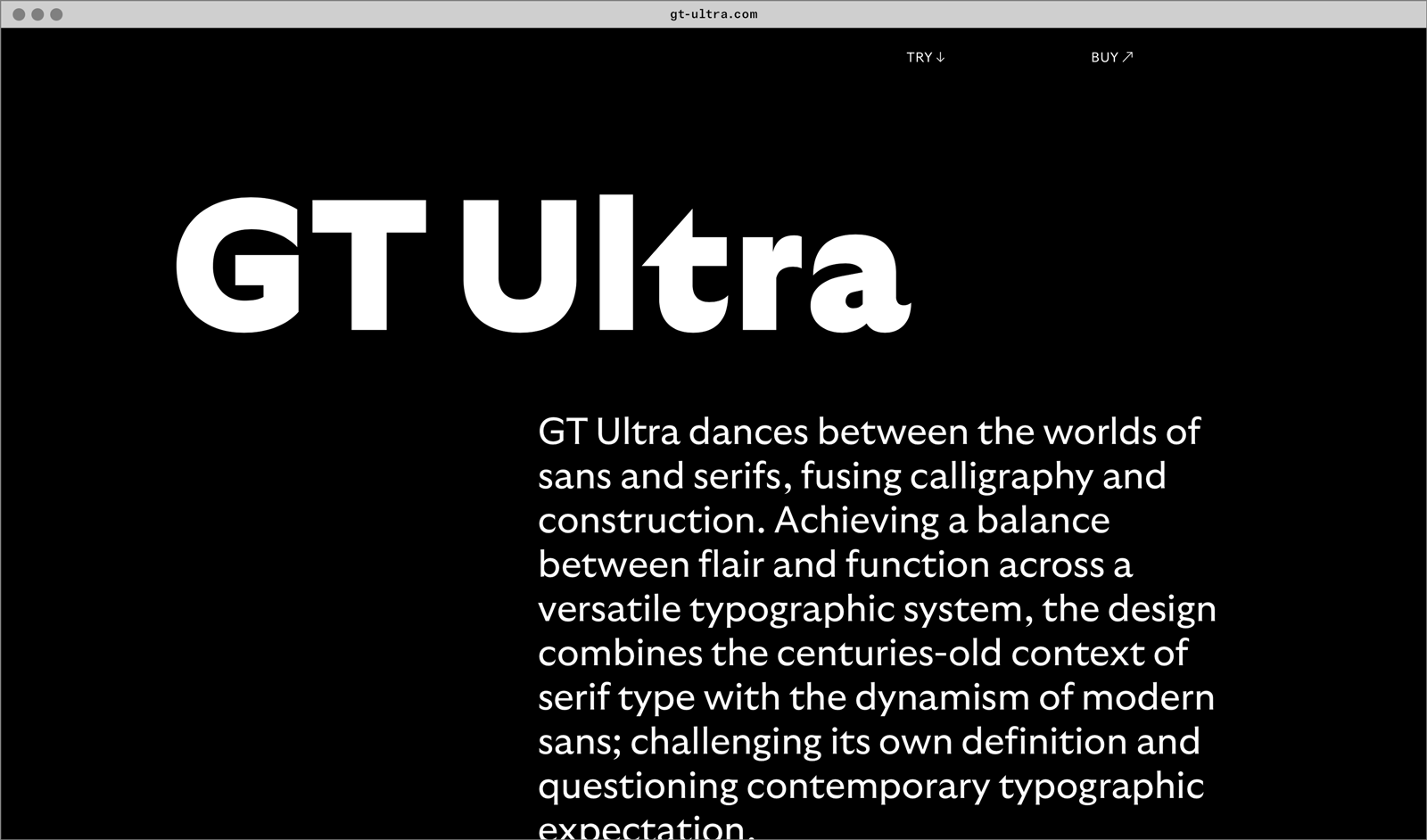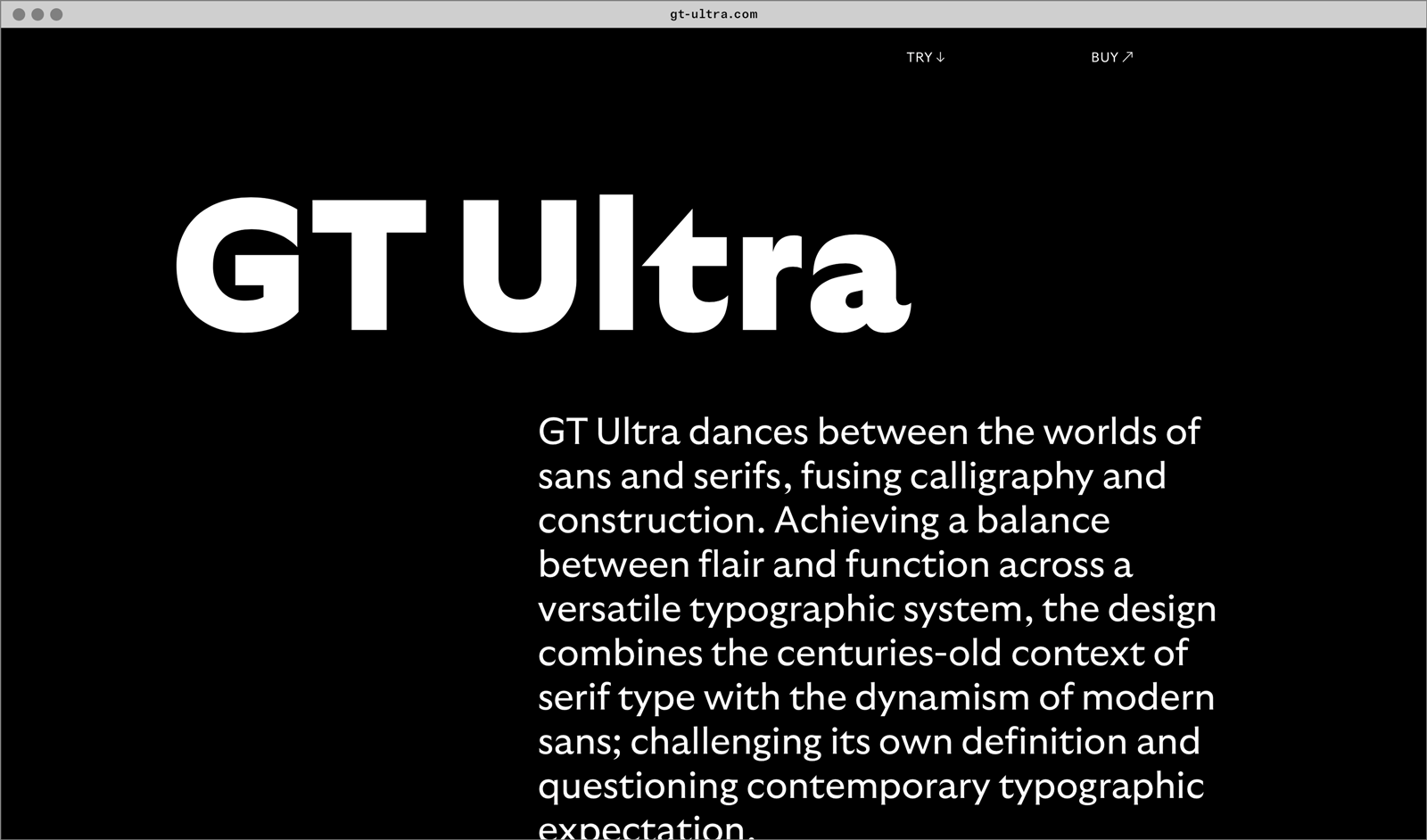 Visit the GT Ultra minisite to discover more about the typeface family's history and design concept.