Family overview
Standard
Thin

Italic

Light

Italic

Regular

Italic

Bold

Italic

Black

Italic

Ultra
Median
Thin

Italic

Light

Italic

Regular

Italic

Bold

Italic

Black

Italic

Ultra
Fine
Thin

Italic

Light

Italic

Regular

Italic

Bold

Italic

Black

Italic

Ultra
Standard Thin

Certainly the wrapped Arc de Triomphe—light, breathing, glimmering—speaks of anything but war.

Standard Thin Italic

Dinner parties were more fun when you could lie.

Standard Light

Everybody on earth is feeling the exact same thing as you.

Standard Light Italic

David Wojnarowicz: History Keeps Me Awake at Night

Standard Regular

Yao Mi thought hard for aminute, then her flying pen wrote several lines.

Standard Regular Italic

62 expressions in one of these will have a directly analogous, or dual, expression in the other.

Standard Bold

Senior recitals take place at the Palladium Theater, a historical landmark in downtown St. Petersburg.

Standard Bold Italic

Senior recitals take place at the Palladium Theater, a historical landmark in downtown St. Petersburg.

Standard Black

This emphasizes the need to invert both the inputs and the output, as well as change the operator, when doing a substitution.

Standard Black Italic

These 3 styles' stroke orders vary more, sometimes creating radically different forms.

Standard Ultra

"Resistance and change often begin in art. Very often in our art, the art of words." — Ursula K. Le Guin
Typeface information
GT Ultra dances between the worlds of sans and serifs, fusing calligraphy and construction. The versatile typographic system combines the centuries-old context of serif type with the dynamism of modern sans; challenging its own definition and questioning contemporary typographic expectation.
Typeface features
OpenType features enable smart typography. You can use these features in most Desktop applications, on the web, and in your mobile apps. Each typeface contains different features. Below are the most important features included in GT Ultra's fonts:
Typeface Minisite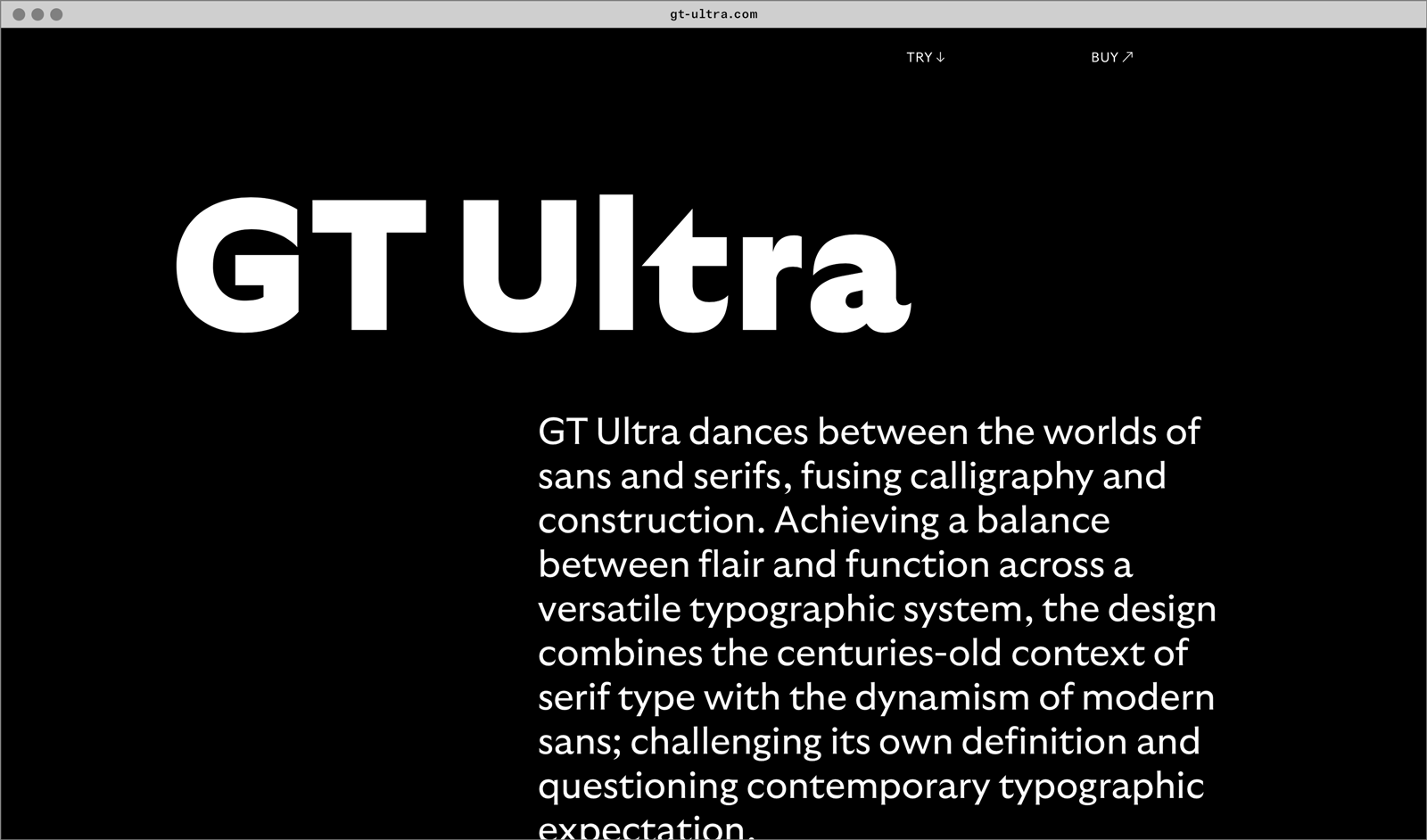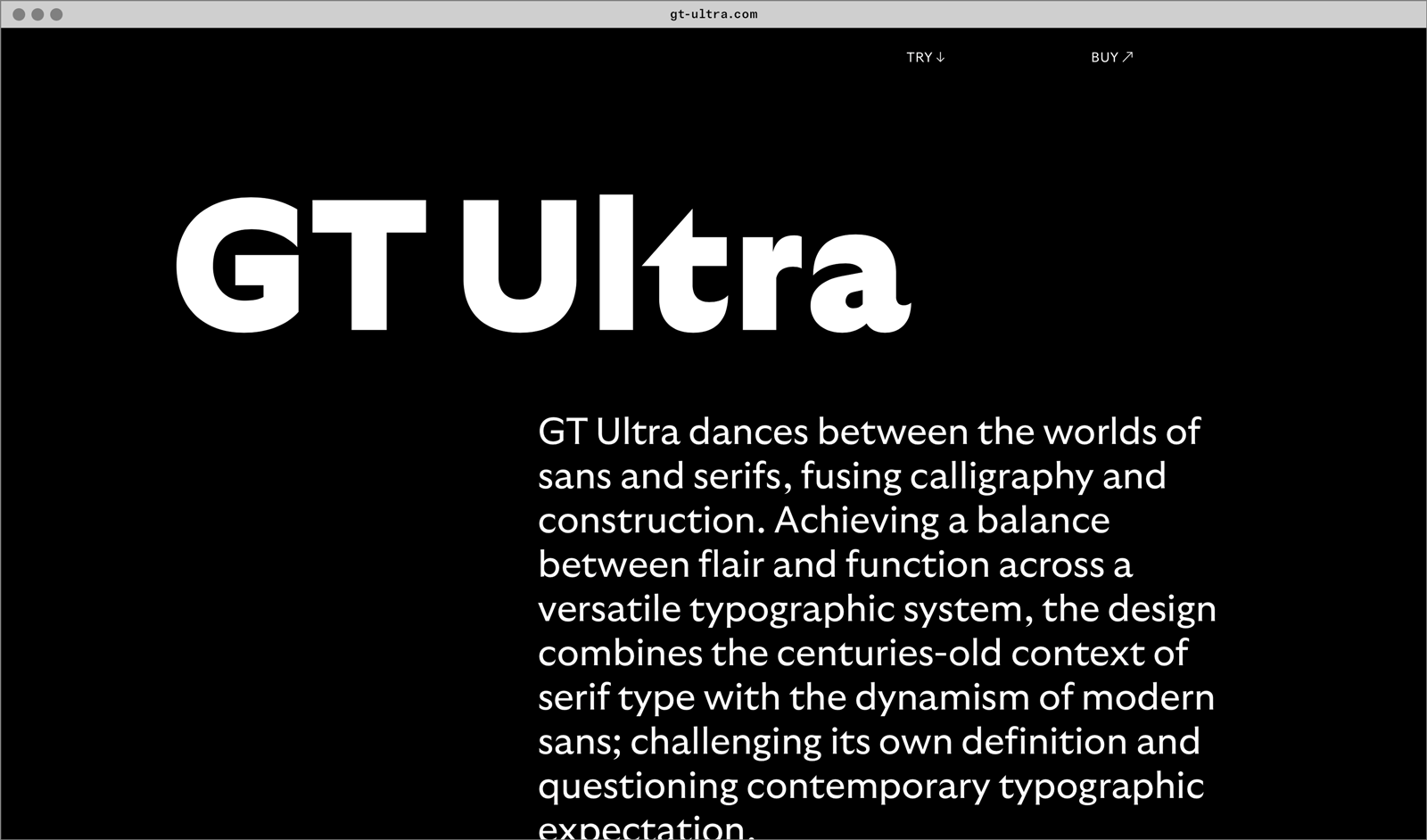 Visit the GT Ultra minisite to discover more about the typeface family's history and design concept.