Family overview
Text
Book

Italic

Regular

Italic

Medium

Italic

Bold

Italic

Black

Italic
Display
Light

Italic

Regular

Italic

Medium

Italic

Bold

Italic

Super

Italic
Display Light

Decisions…decisions…make your decisions! GT Super!

Display Light Italic

The high performance machine, years ahead of the competition.

Display Regular

Fall in love with this beauty without paying the price.

Display Regular Italic

We know the fastest way for your layout to look great.

Display Medium

There's a smooth way to get away from a harsh design! Only GT Super has the smooth taste of extra coolness.

Display Medium Italic

When the price is right and its reputation is golden, you know what to do.

Display Bold

We know the fastest way for your layout to look great.

Display Bold Italic

Serifs provide remarkable aid to greater visual compatibility.

Display Super

Finally, GT Super. The first serif typeface to bring good taste to serif typefaces.

Display Super Italic

The true innovativeness of this new design lies much deeper than the vectors. It lies at the very heart of the typeface in a unique arrangement of the drawing, spacing, and kerning, known as a "transaxle" system.
Typeface information
GT Super is the result of an extensive investigation into display serif typefaces from the 1970s and 80s. It focuses on the expressive and idiosyncratic nature of calligraphic motions, compelled into stable, typographic shapes.
Typeface features
OpenType features enable smart typography. You can use these features in most Desktop applications, on the web, and in your mobile apps. Each typeface contains different features. Below are the most important features included in GT Super's fonts:
Typeface Minisite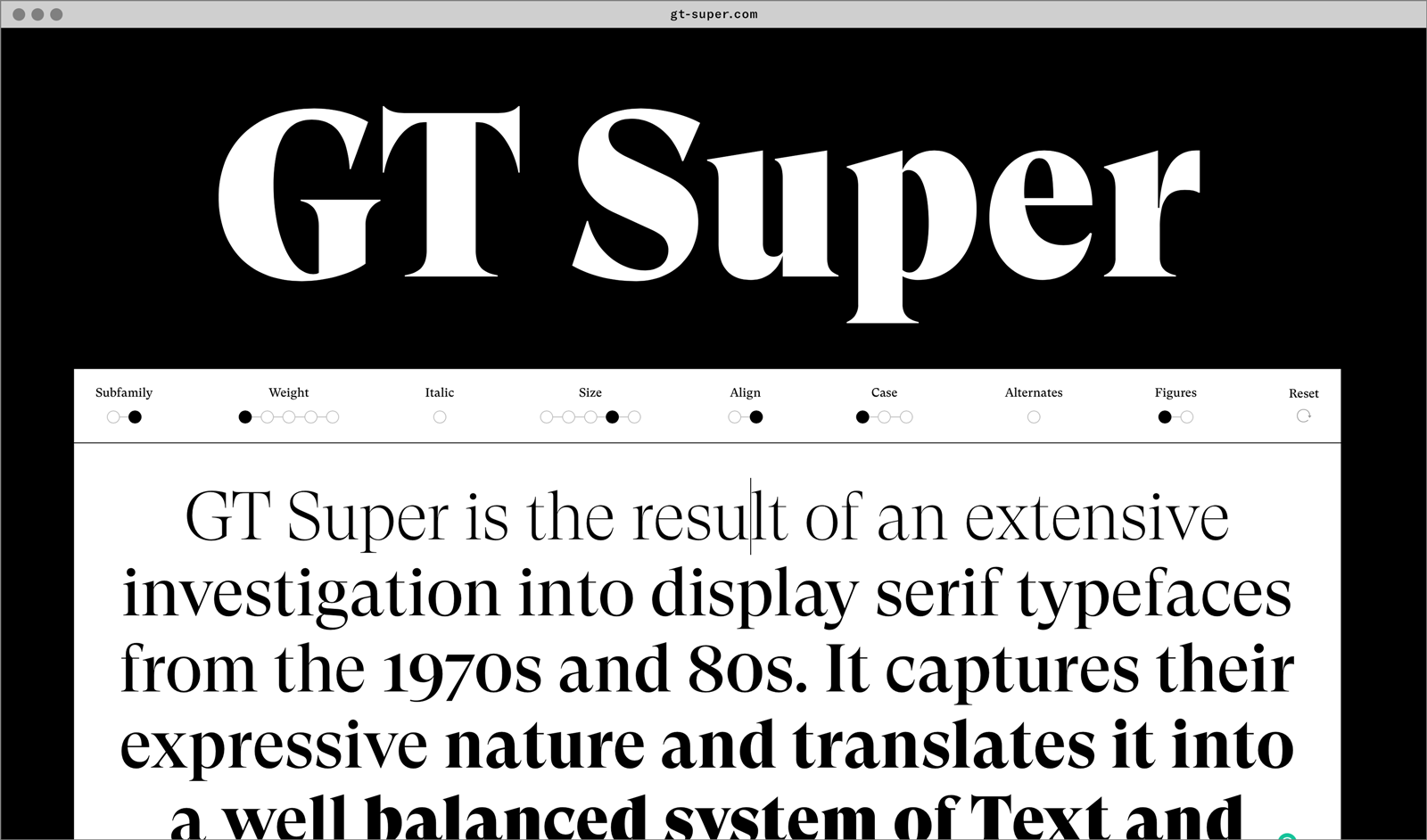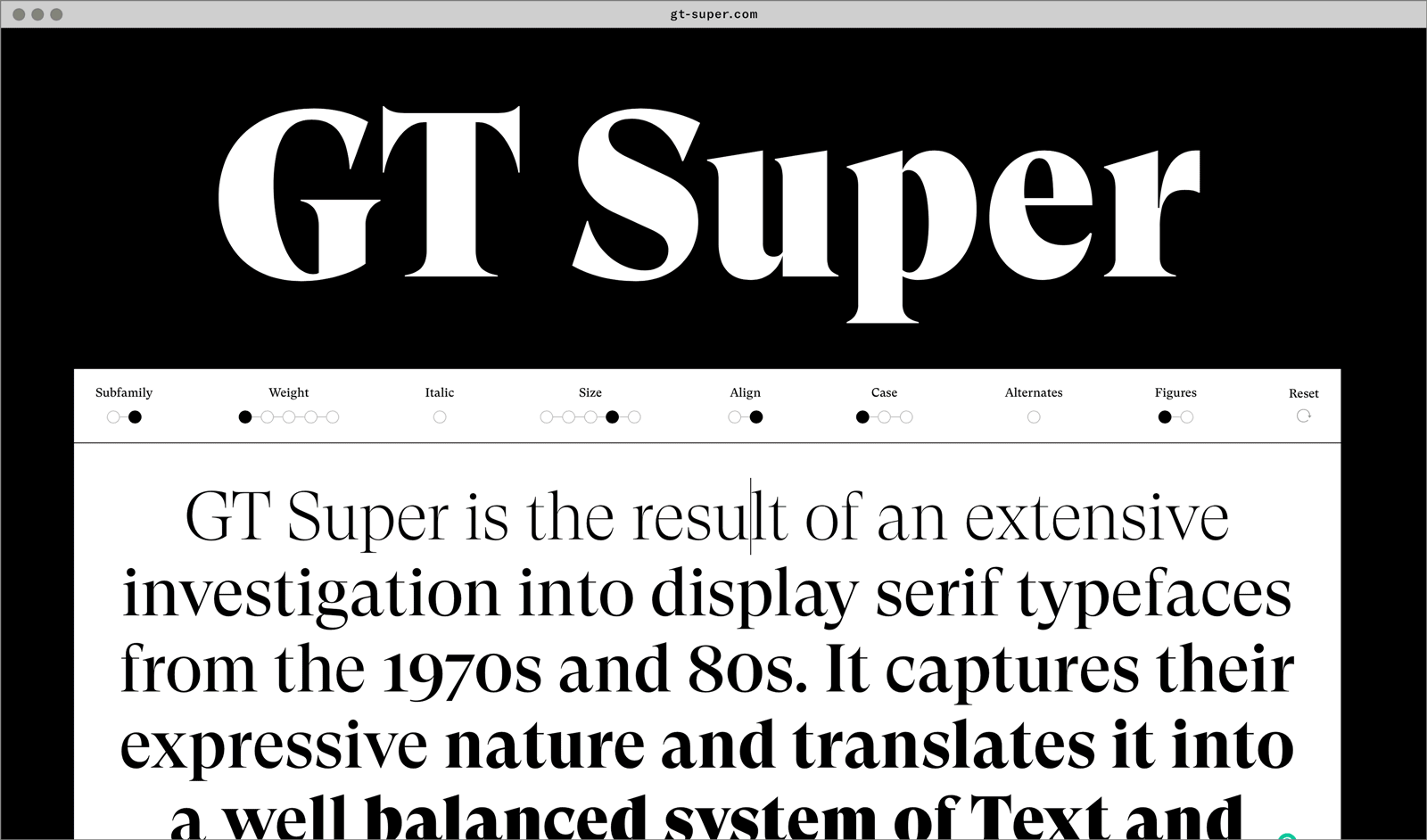 Visit the GT Super minisite to discover more about the typeface family's history and design concept.