Family overview
Text
Book

Italic

Regular

Italic

Medium

Italic

Bold

Italic

Black

Italic
Display
Light

Italic

Regular

Italic

Medium

Italic

Bold

Italic

Super

Italic
Display Light

A revolutionary typeface. It makes even the most difficult material much easier to understand and use.

Display Light Italic

GT Super! Costs little to buy. Costs little down the road.

Display Regular

Either this is their best typeface ever, or my living room is going 165 MPH.

Display Regular Italic

Decisions…decisions…make your decisions! GT Super!

Display Medium

Introducing the GT Super family: State of the art typeface published in 2018 by Grilli Type.

Display Medium Italic

Right now for only $50! The typeface that replaces absolutely everything.

Display Bold

Not all businesses are alike—and we've got the typeface to prove it.

Display Bold Italic

This font shakes the walls even where there are none.

Display Super

Get hooked on the look and sold on the price. Simply Super.

Display Super Italic

Wherever you use GT Super you're with a style of your own.
Typeface information
GT Super is the result of an extensive investigation into display serif typefaces from the 1970s and 80s. It focuses on the expressive and idiosyncratic nature of calligraphic motions, compelled into stable, typographic shapes.
Typeface features
OpenType features enable smart typography. You can use these features in most Desktop applications, on the web, and in your mobile apps. Each typeface contains different features. Below are the most important features included in GT Super's fonts:
Typeface Minisite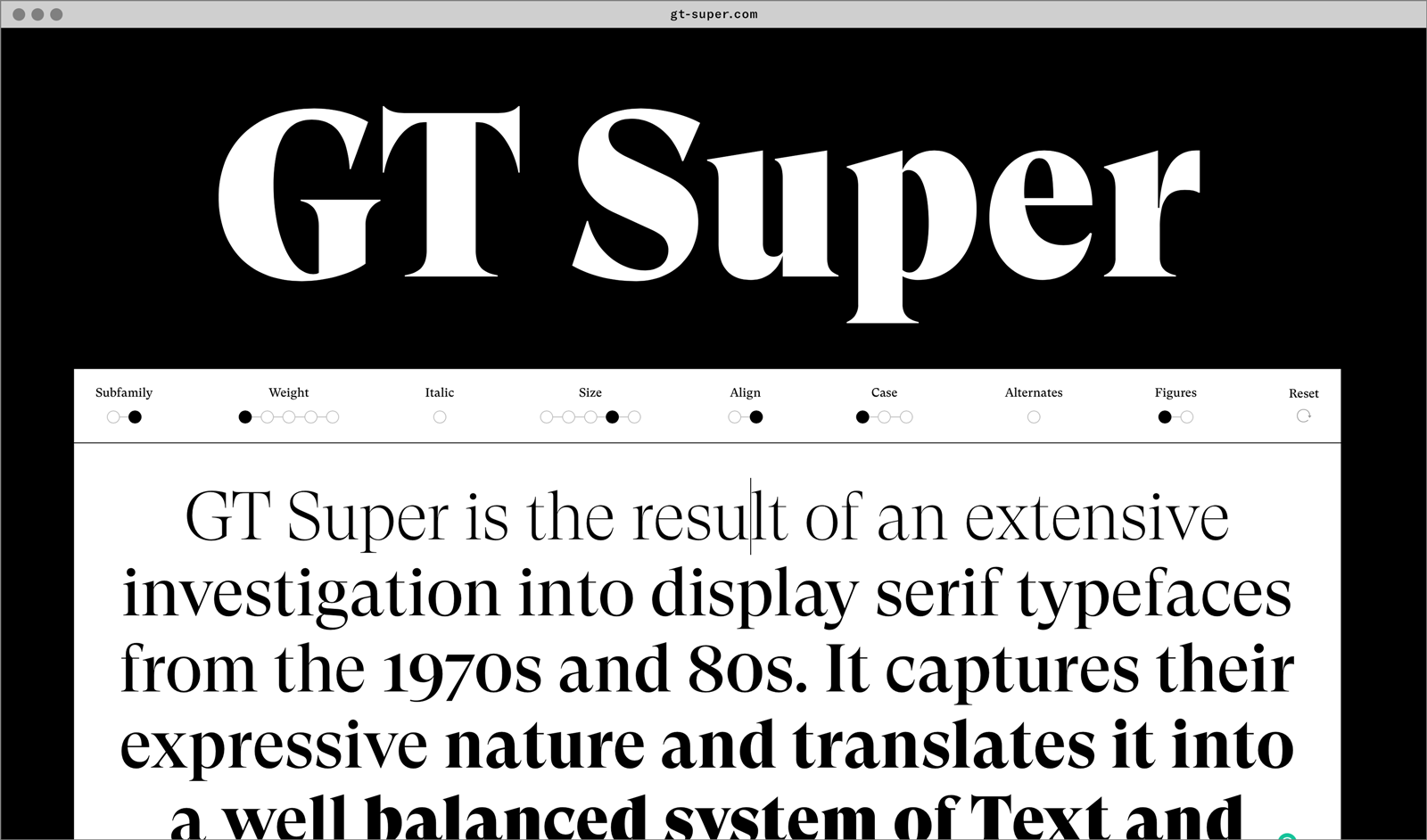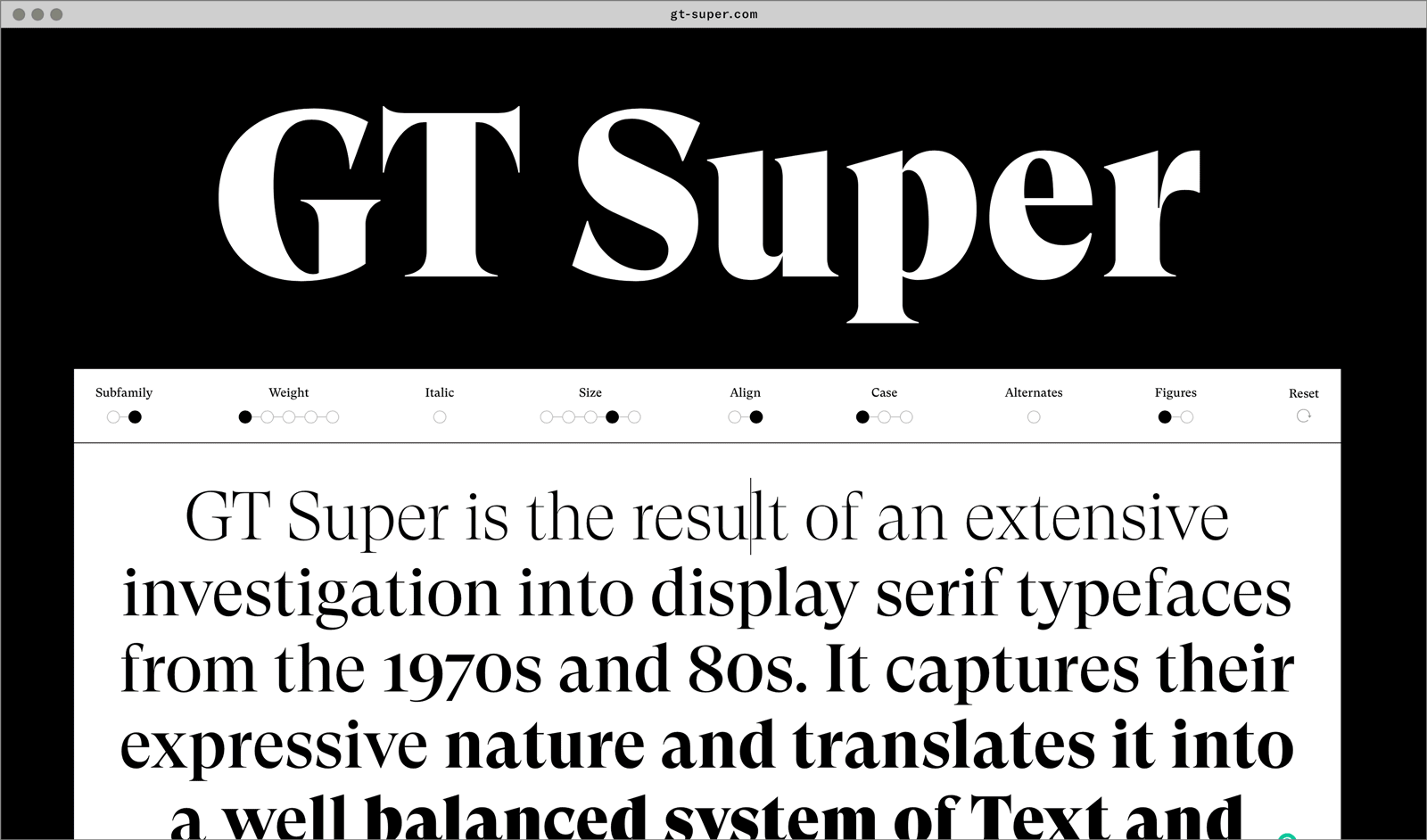 Visit the GT Super minisite to discover more about the typeface family's history and design concept.