Family overview
Lazer

Oblique

Rotalic

Thin

Oblique

Rotalic

Light

Oblique

Rotalic

Regular

Oblique

Rotalic

Medium

Oblique

Rotalic

Bold

Oblique

Rotalic

Black

Oblique

Rotalic
Lazer

Starry Night over the Rhone, c.1888, by Vincent van Gogh

Lazer Oblique

The Night Watch (De Nachtwacht), 1642 by Rembrandt van Rijn

Lazer Rotalic

You got it like that now you know you wanna dance

Thin

Singers are sweatin' so pass them a mic

Thin Oblique

The Son of Man, 1964 by Rene Magritte

Thin Rotalic

Nighthawks, 1942 by Edward Hopper

Light

I told you homeboy u can't touch this

Light Oblique

Guernica, 1937, by Pablo Picasso

Light Rotalic

And get a fly girl and catch this beat

Regular

Starry Night over the Rhone, c.1888, by Vincent van Gogh

Regular Oblique

I told you homeboy u can't touch this

Regular Rotalic

Starry Night over the Rhone, c.1888, by Vincent van Gogh

Medium

Las Meninas, 1656, by Diego Velazquez

Medium Oblique

While it's rollin' hold on pump a little bit

Medium Rotalic

Why you standing there man u can't touch this

Bold

The Kiss, 1908, by Gustav Klimt

Bold Oblique

While it's rollin' hold on pump a little bit

Bold Rotalic

You got it like that now you know you wanna dance

Black

The Night Watch (De Nachtwacht), 1642 by Rembrandt van Rijn

Black Oblique

Dance to this and you're gonna get thinner. Fresh new kicks and pants

Black Rotalic

Nighthawks, 1942 by Edward Hopper
Typeface information
GT Haptik is a monolinear geometric grotesque typeface. Its uppercase letters and numbers were optimized to be read blindfolded and by touching them. It is now available in seven weights with accompanying Oblique and Rotalic styles. Included with each style come alternate characters as well as proportional and tabular figures.
Typeface features
OpenType features enable smart typography. You can use these features in most Desktop applications, on the web, and in your mobile apps. Each typeface contains different features. Below are the most important features included in GT Haptik's fonts:
SS02
Stylistic alternates C, G
CHAGALL
SS03
Stylistic alternate R
Rembrandt
Typeface Minisite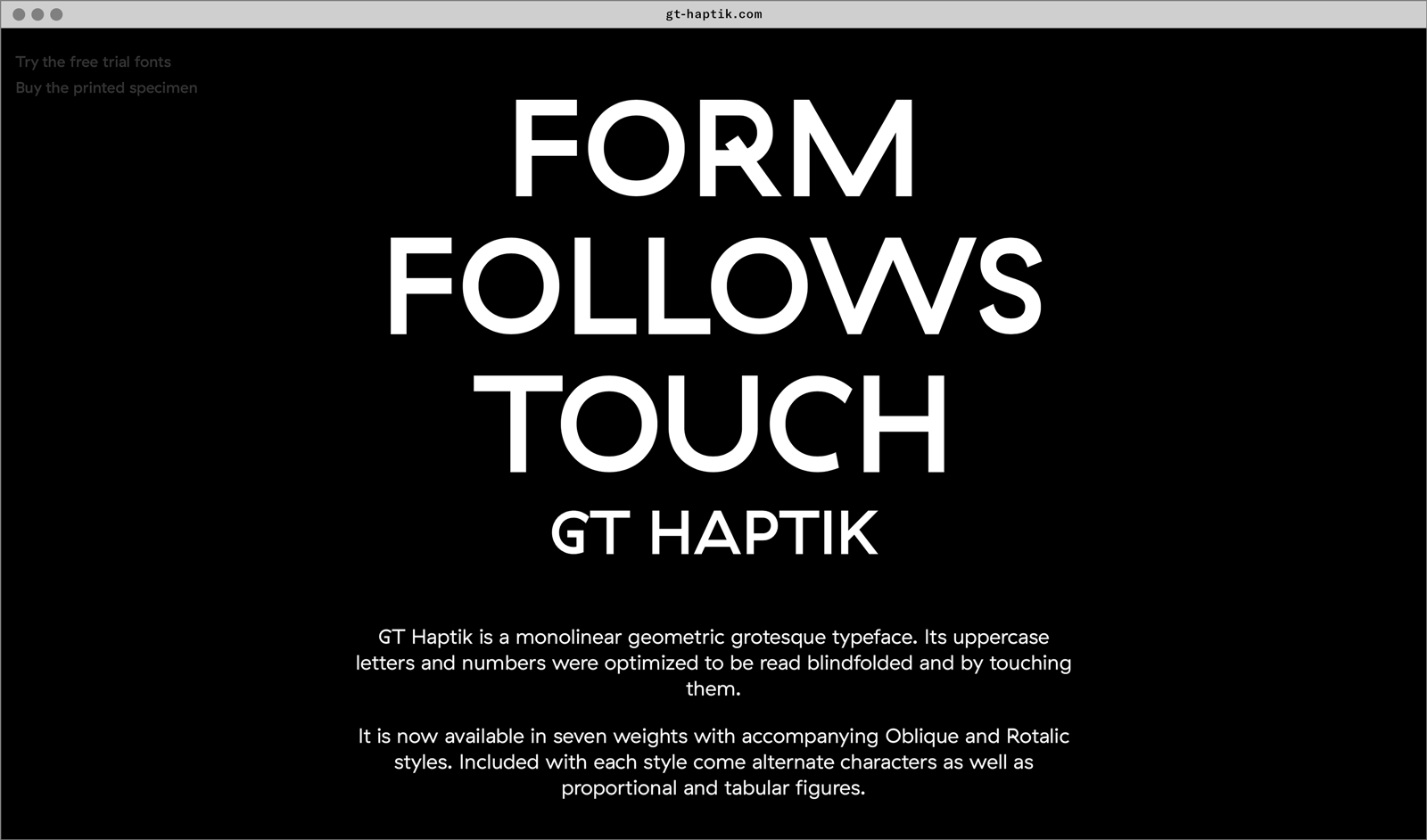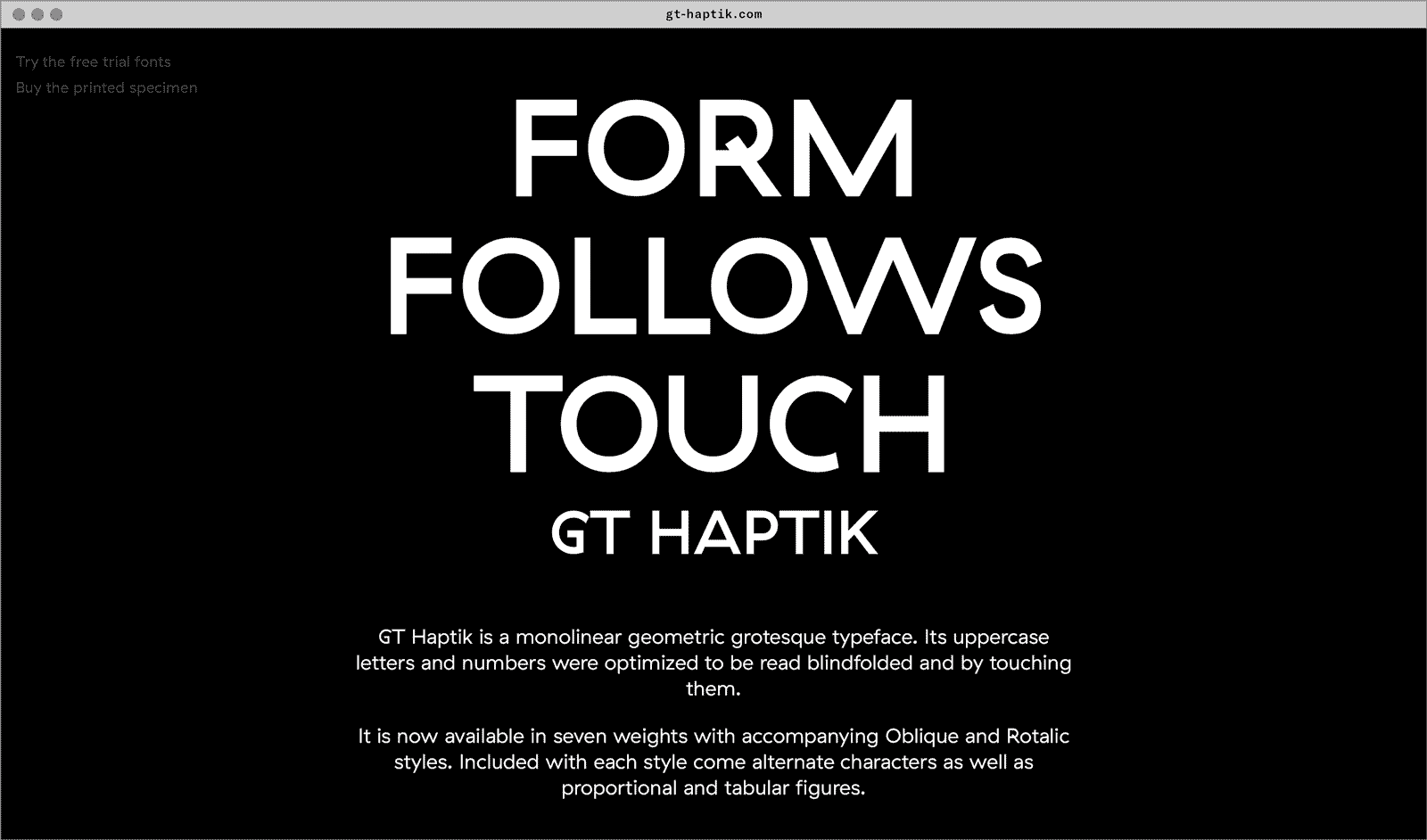 Visit the GT Haptik minisite to discover more about the typeface family's history and design concept.